I could stare at the stars and the ocean for hours. When looking upon the expanse of the sky, it seems to go on forever and make me and my problems feel so small (in a good way).
A few years ago we started to get into astrophotography, but after moving to NYC, we've been shooting city lights over the night sky. While living in the city that never sleeps, we met some incredible astrophotographers who have inspired us to get back at it. We have a feeling our next city will have us spending more time outside.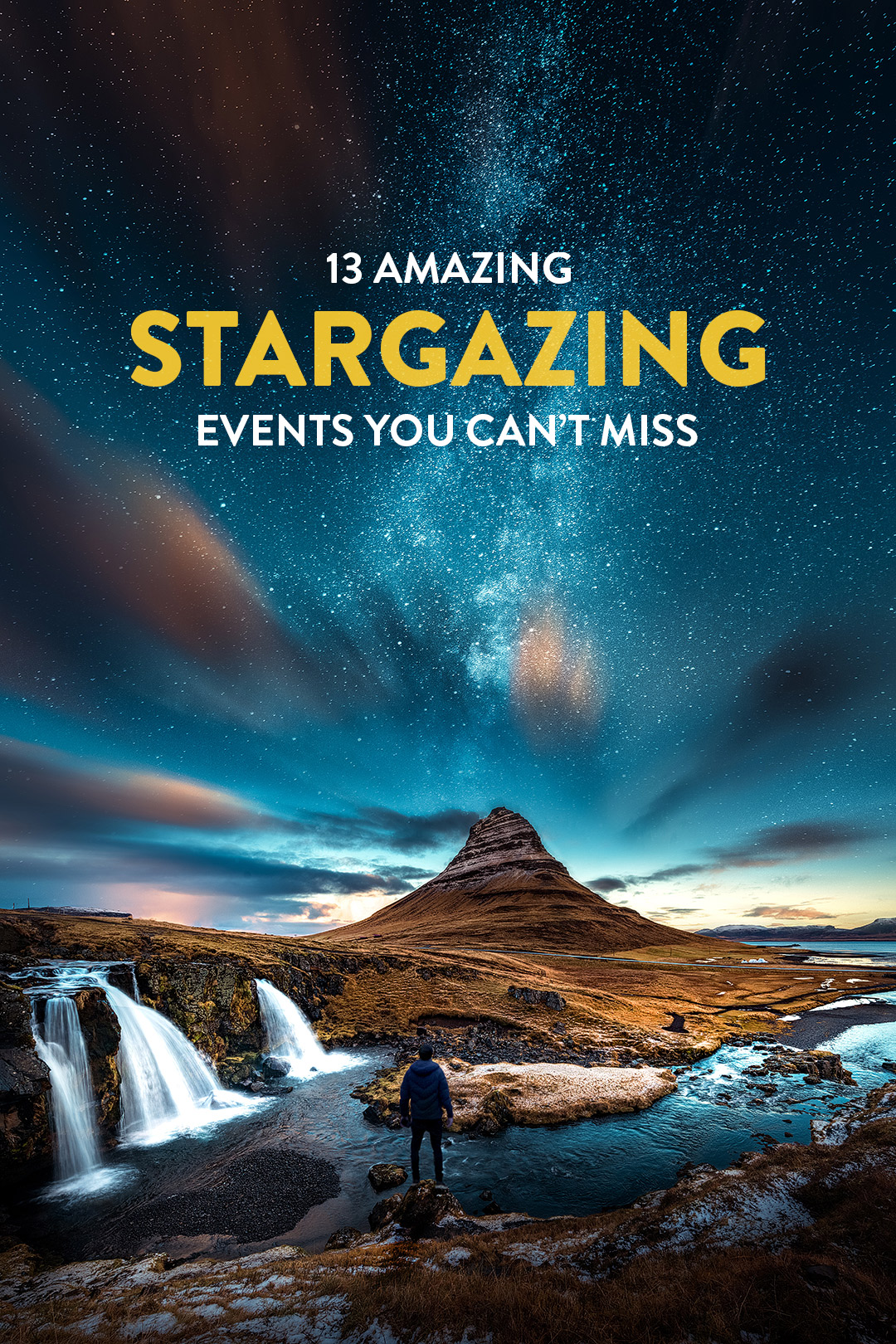 This post may contain affiliate links, where we receive a small commission on sales of the products that are linked at no additional cost to you. All opinions are always our own. Read our full disclosure for more info. Thank you for supporting the brands that make Local Adventurer possible.
Last Updated: Jan 3, 2019     First Published: Jan 1, 2015
13 Stargazing Events You Won't Want to Miss in 2019
We've done some night photography on a whim, but in hindsight realized it takes a some astronomy knowledge to capture great star photos. P.S. I also did some sports photography back in college, which was a disaster, because I didn't understand the sport and could never follow the ball. I am hoping in the coming year with a better understanding of the stars, we can take some rad photos of them.
To helps us plan for the year, we've put together a calendar of stargazing events, new moons, full moons, and more. That way, we can plan each trip accordingly to get the best results. Here are the stargazing events that you should mark on your calendars!
Also, it helps to ask to go with some already knowledgeable folks or attend a star party.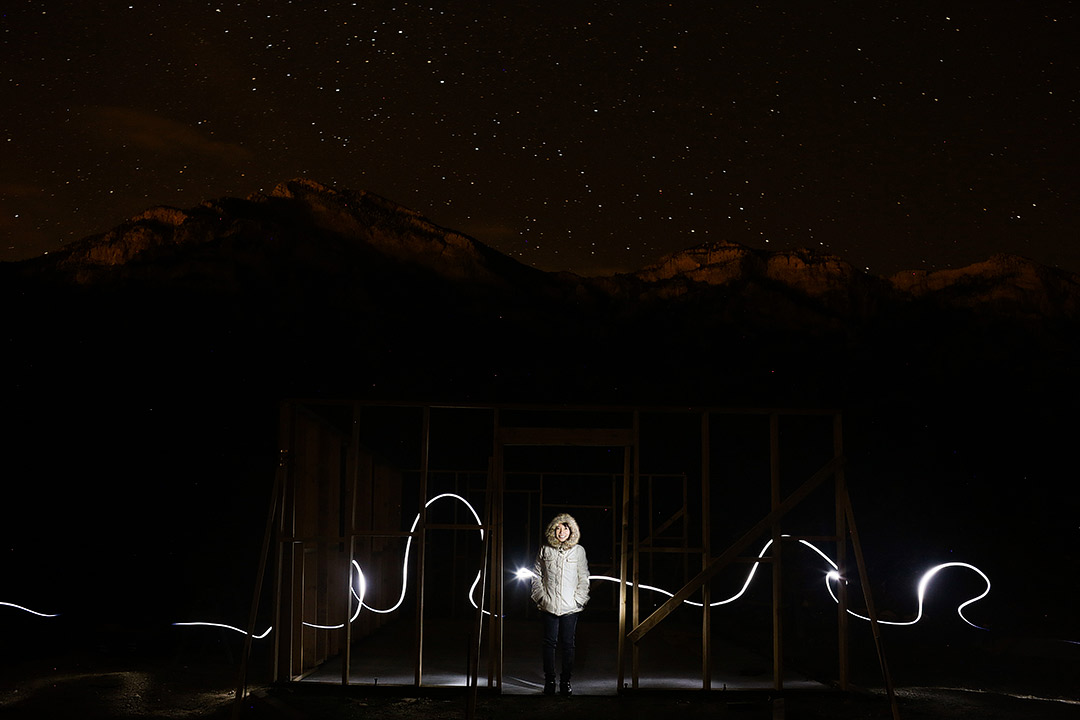 1. Quadrantids Meteor Shower
January 3-4, 2019
This shower runs annually from January 1-5, but peaks on the night of the 3rd with up to 40 meteors per hour. The best viewing will be after midnight. The moon will be a thin crescent so it shouldn't interfere with viewing. This shower is believed to be dust grains left by the extinct comet 2003 EH1.
January 21, 2019
The moon will get darker then appear blood red as it passes through Earth's dark shadow. It will be visible throughout most of North and South America, the eastern Pacific Ocean, western Atlantic Ocean, and extreme western Europe and Africa.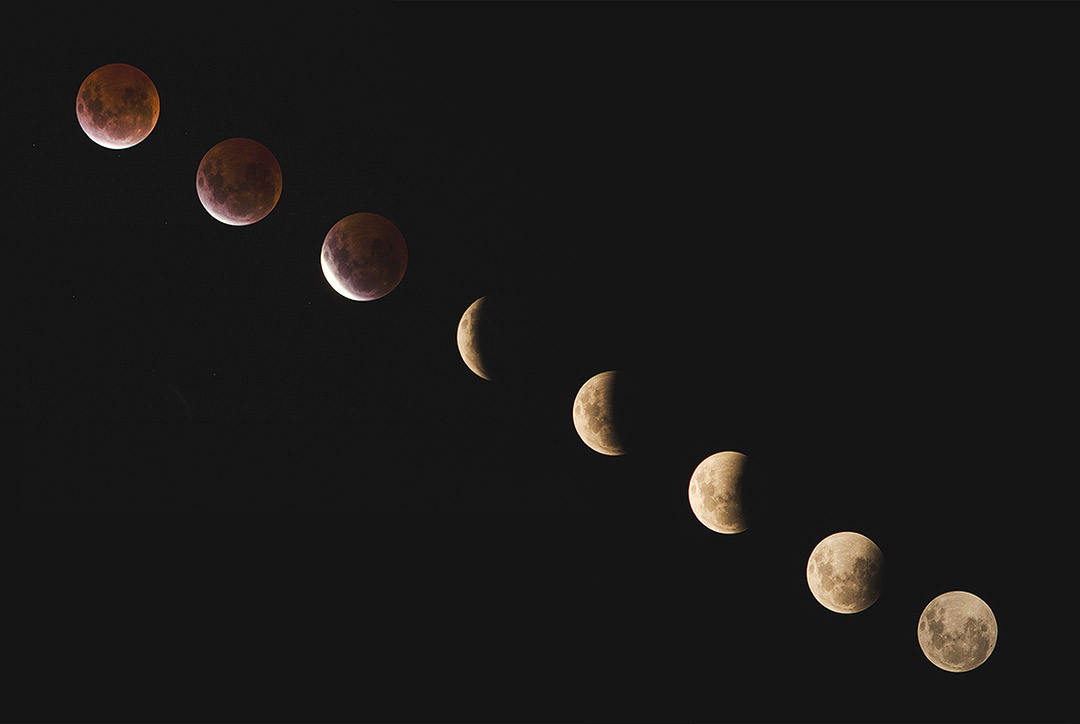 3. Eta Aquarids Meteor Shower
May 6-7, 2019
The most active portion of this shower will be seen in the Southern Hemisphere with up to 60 meteors per hour. In the Northern Hemisphere, there will be up to 40 meteors per hour. It runs annually from April 19 to May 28 but peaks the night of May 6. The thin crescent moon will set early making for a good showing after midnight. This shower is made of dust particles left by the Halley comet.
July 2, 2019
We got a chance to catch last year's total solar eclipse and it was really amazing to witness. This year, the total solar eclipse can't be seen from North America, but if you're in central Chile, central Argentina, or the southern pacific Ocean, then make time to see it!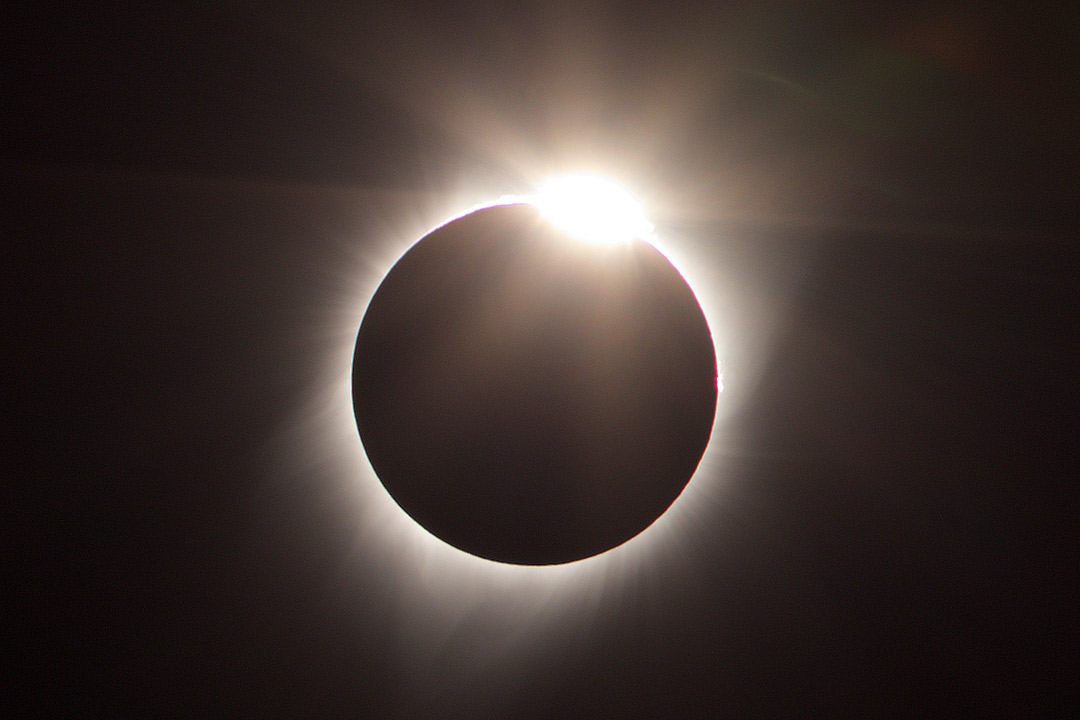 5. Delta Aquarids Meteor Shower
July 28-29, 2019
Debris from the Marsden and Kracht comets create this annual shower that runs from July 12 to August 23. During its peak the night of July 28th, you can see up to 20 meteors per hour. The moon will be a waning crescent so the skies should be dark enough for a good view.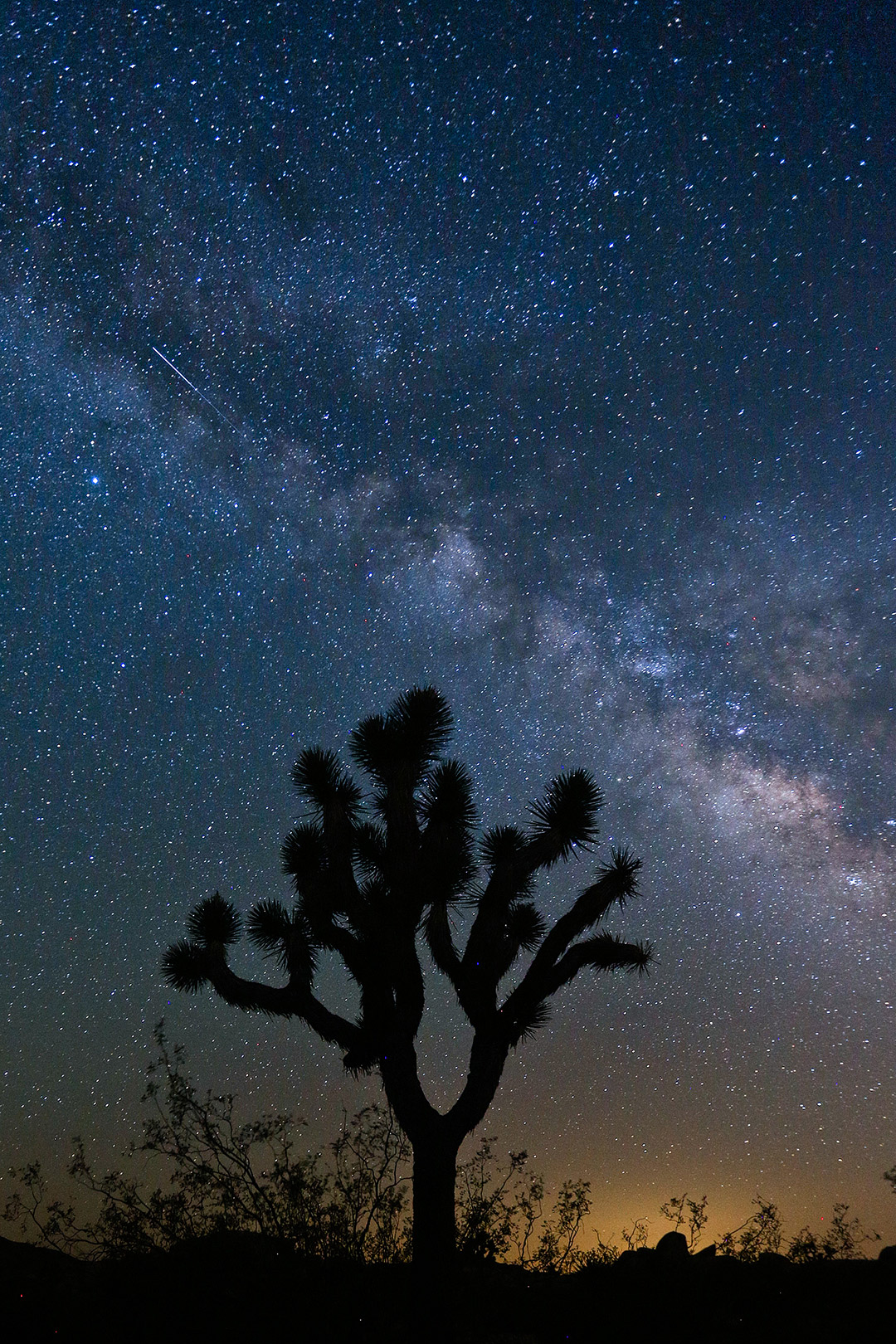 6. Perseids Meteor Shower
August 12-13, 2019
This is one of the best meteor showers producing up to 60 bright meteors per hour from the Swift-Tuttle comet. It runs from July 17 to August 24 with its peak the night of August 12. Unfortunately the moon will be nearly full making it hard to see any of the fainter meteors, but since there should be some bright ones, you may still catch some in the night sky.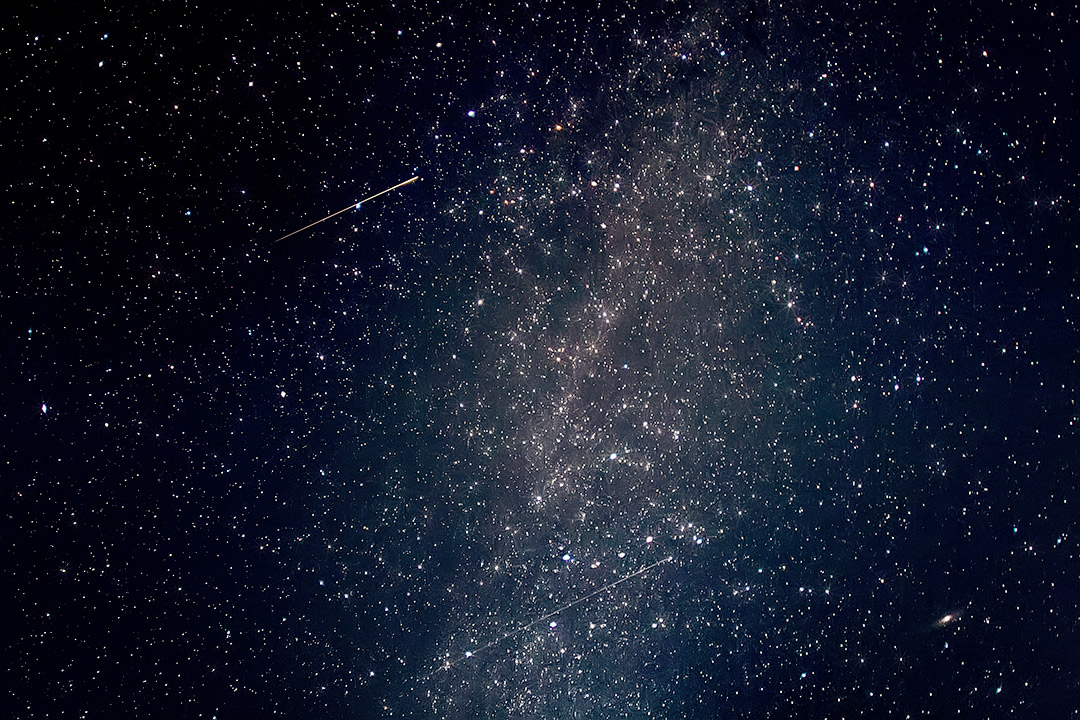 7. Orionids Meteor Shower
October 21-22, 2019
Running from October 2 to November 7, the dust grains left by comet Halley can produce up to 20 meteors per hour at its peak on the night of October 21. The second quarter moon will block some of the faint meteors, but these tend to be brighter so you should still be able to see some in the sky.
November 5-6, 2019
This is a smaller shower made up of dust grains left by Asteroid 2004 TG10 and Comet 2P Encke. It runs from September 7 to December 10 but the peak happens the night of November 5th. The first quarter moon sets shortly after midnight giving you plenty of dark skies.
9. Transit of Mercury Across the Sun
November 11, 2019
Mercury will move directly between the Earth and the Sun giving us the rare chance to see it move across the face of the sun. You can see the transit from South and Central America, parts of North America, Mexico, Europe, the Middle East, and Africa. The best places to view this rare occurrence will be the eastern United States, Central and South America. You will need a telescope and approved solar filters to catch the transit and the next one won't happen until 2039.
10. Leonids Meteor Shower
November 17-18, 2019
This annual shower runs from November 6-30 with 15 meteors per hour at its peak. The Tempel-Tuttle comet dust grains peak the night of November 17th, but the second quarter moon will block out most of the fainter meteors. Every 33ish years, this shower will produce hundreds of meteors per hour. The last time this happened was in 2001.
11. Geminids Meteor Shower
December 13-14, 2019
This is one of the best meteor showers with up to 120 multicolored meteors at its peak. The debris left from asteroid 3200 Phaethon runs from December 7-18 but peaks the night of December 13th. Unfortunately there will be almost a full moon which will block out a lot of the meteors but you may still catch some of the brighter ones.
December 21-22, 2019
The dust grains left by the Tuttle comet produces 5-10 meteors per hour during its peak the night of the 21st. The shower runs from December 17-25, and on the night of the 21st, the waning crescent moon shouldn't interfere with the viewing.
13. Annular Solar Eclipse
December 26, 2019
An annular solar eclipse is when the moon is too far away from the Earth to completely cover the Sun resulting in a ring of light around the Moon. If you're in Saudi Arabia, southern India, norther Sri Lanka, or Indonesia, keep your eye out for this phenomenon.
As a photographer, we're always planning astrophotography around new moon because the sky is darkest and we can shoot photos of galaxies, star clusters, and the milky way. For that reason, it makes it great for stargazing too.
January 6, 2019 1:28 UTC
February 4, 2019 21:03 UTC
March 5, 2019 16:04 UTC
April 5, 2019 8:51 UTC
May 4, 2019 22:46 UTC
June 3, 2019 10:02 UTC
July 2, 2019 19:16 UTC
August 1, 2019 3:12 UTC
August 30, 2019 10:37 UTC
September 28, 2019 18:26 UTC
October 28, 2019 3:39 UTC
November 26, 2019 15:06 UTC
December 26, 2019 5:15 UTC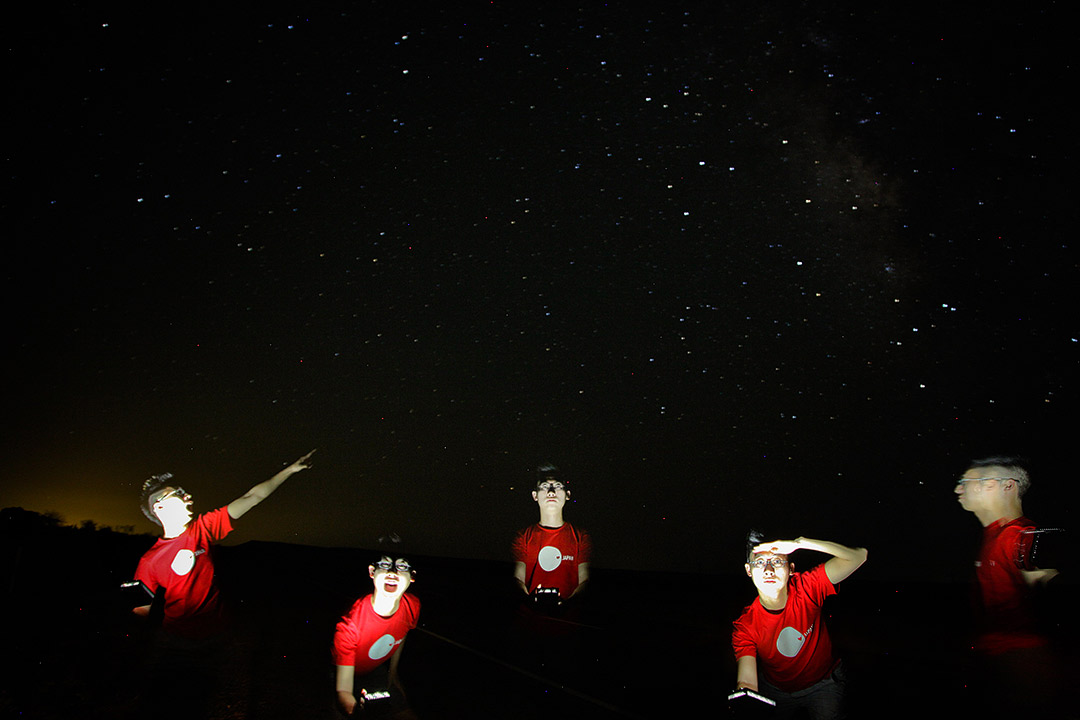 If you're looking for bright nights or to shoot the moon, go out on full moon days. This year, there are three supermoons, which means the moon is closest to Earth can may look slightly larger and brighter.
January 21, 2019 Supermoon
February 19, 2019 Supermoon
March 21, 2019 Supermoon
April 19, 2019
May 18, 2019 Blue Moon
June 17, 2019
July 16, 2019
August 15, 2019
September 14, 2019
October 13, 2019
November 12, 2019
December 12, 2019
Note: A blue moon is the third of four full moons in a season. It's a rare calendar event and only happens once every few years. Blue moons usually happen only once every 2.7 years. There is also another definition that came about from confusion: a blue moon can also be the second full moon in any given month.
January 6, 2019 – Partial Solar Eclipse
(NE Asia and N Pacific)
January 21, 2019 – Total Lunar Eclipse: 1 hour 1 min
(Atlantic, North and South America)
July 2, 2019 – Total Solar Eclipse: Max 4 min and 33 sec
(Southern Pacific, Chile, and Argentina)
July 16, 2019 – Partial Lunar Eclipse
(Africa, Europe, Southern Asia, and Australia)
December 26, 2019 – Annular Solar Eclipse: Max 3 min 40 sec
(Southeast Asia)
Planets in opposition are the best time to see them because they are closest to Earth. This is unique because there will be 6 opportunities to see Mercury.
January 6, 2019 – Venus
February 27, 2019 – Mercury (Dusk)
April 11, 2019 – Mercury (Dawn)
June 10, 2019 – Jupiter
June 23, 2019 – Mercury (Dusk)
July 9, 2019 – Saturn
July 14, 2019 Pluto
August 9, 2019 – Mercury (Dawn)
September 10, 2019 – Neptune
October 20, 2019 – Mercury (Dusk)
October 29, 2019 – Uranus
November 28, 2019 – Mercury (Dawn)
*Mars does not reach opposition in 2019
2019 Equinox & Solstice Dates
March 20, 2019 March Equinox (First Day of Spring)
June 21, 2019 June Solstice (First Day of Summer)
September 23, 2019 September Equinox (First Day of Fall)
December 22, 2019 December Solstice (First Day of Winter)
What stargazing events have you seen? When is the last time you stargazed?
Did you enjoy this post? Pin it for later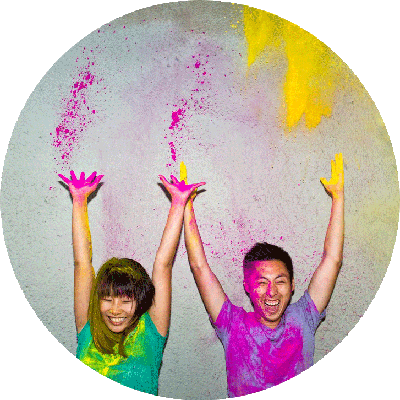 Esther and Jacob are the founders of Local Adventurer, which is one of the top 5 travel blogs in the US. They believe that adventure can be found both near and far and hope to inspire others to explore locally. They explore a new city in depth every year and currently base themselves in NYC.
All articles loaded
No more articles to load
The post 13 Stargazing Events You Won't Want to Miss in 2019 appeared first on Local Adventurer » Travel Adventures in NYC + World Wide.